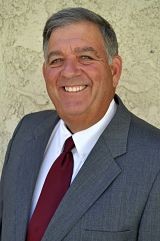 Welcome to my Web site, where you'll find a wealth of information in the form of newsletter articles, calculators, and research reports.

I hope your visit will help you understand the opportunities and potential rewards that are available when you take a proactive approach to your insurance situation. I created this Web site to help you gain a better understanding of some financial concepts
Did you know varying performance can change the balance of sectors in a portfolio? Learn how sector funds can be used to shift sector weighting.

Over time, finances can become complicated. Here are three ideas that might make them simpler and less stressful.

The electric-vehicle market is evolving quickly. This article offers some ideas to consider before purchasing an electric vehicle.

IRA owners who are 70½ or older can give to charity without itemizing and still get a tax break. Find out how.