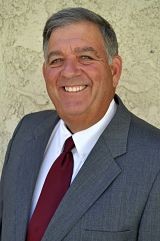 Welcome to my Web site, where you'll find a wealth of information in the form of newsletter articles, calculators, and research reports.

I hope your visit will help you understand the opportunities and potential rewards that are available when you take a proactive approach to your insurance situation. I created this Web site to help you gain a better understanding of some financial concepts
This article compares the key inflation measures that economists and investors are watching for signs of easing price pressures.

College students and their parents need all the help they can get when paying for college or repaying student loans. This article explains three federal tax benefits that could take some of the sting out of expensive college costs.

Two different Purchasing Managers Indexes are generally considered to be leading economic indicators that can help businesses and investors make more informed decisions.

Muni bonds and tax-exempt funds have long been a mainstay in the portfolios of income-focused investors who want to manage their tax burdens.